About Women on Web the organization
Women on Web is a non-profit organization providing support for the rights to access safe abortion for all women and pregnant people. It is supported by medical doctors, researchers, activists, women and people who have and don't necessarily have a personal experience with abortion.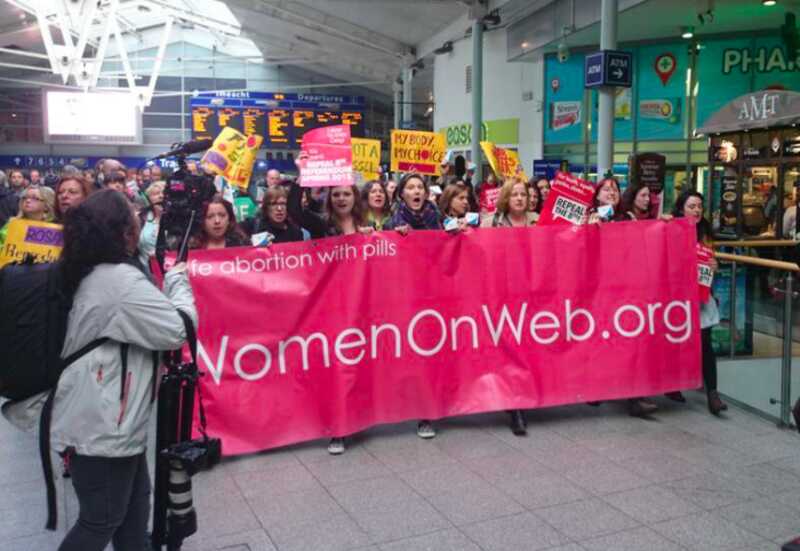 Women on Web is a Canadian non for profit organisation founded in 2005. 
Women on Web is available to all people who need help with preventing and ending unwanted pregnancies. We are committed to ensuring that everyone, including trans, non-binary, genderqueer, and gender non-conforming people can safely access abortion and contraception without discrimination or alienation.
The Women on Web website is a source of reliable information and has a collection of personal experiences. It supports access to contraception and safe abortion services to protect women and pregnant people's lives and health.
Women on Web receives thousands of emails everyday from all around the world. Supervised by medical doctors, helpdesk members answer these emails in many languages, including English, Spanish, Portugese, French, Thai, Korean, and others. 
Background Information
Abortion is one of the most performed medical interventions in the world. An estimated 56 million induced abortions occurred each year worldwide. Globally, 25% of all pregnancies end in abortion. Abortion rates are similar in countries where abortion is highly restricted and where it is broadly legal. [2] [3] [4] [5]
The medicines used for a medical abortion, mifepristone and misoprostol, have been on the list of essential medicines of the WHO since 2005 and were added on the Core Model List of Essential Medicines in 2019. Mifepristone and Misoprostol are available in almost all European countries, USA, Russia, China, Australia and Canada.[6]  A medical abortion has the same health impact as a spontaneous miscarriage.  The risk of an abortion with medicines are similar to the risks of commonly prescribed medicines and over the counter medication such as antibiotics and some painkillers. [7] [8]  An abortion with pills is much safer than childbirth and safer than plastic surgery [9].
Several scientific studies in the outcome of the abortions with telemedicine has proven it is very safe, very effective and highly acceptable for women. [10] [11] [12] [13] [14] This has been confirmed by the WHO. [15]
ABOUT THE WEBSITE
I had an abortion: people can donate their portraits and share their stories to break the stigma surrounding the issues of abortion.
I need an abortion: those in need of abortion can find reliable scientific information about safe abortion with pills.
HOW TO BE INVOLVED
Women on Web is supported by a network of independent organizations and individuals that have no formal affiliation. The organizations have the common aim to advance and support people's access to safe abortions to those in need, for reproductive health, and to provide educational information.
You can join the network by contacting us at info@womenonweb.org
You can also donate money to keep the website online and to help support the accessibility of safe abortion.
CONTACT
As Women on Web helps people in many different countries, there is no phone number to reach the helpdesk.  Never hesitate to contact us at info@womenonweb.org with all your questions. We are here to help you and we respond to every email you send us. 
Mailing address: Women on Web, 1 Yonge Street, Toronto ON, M5E 1W7 Canada
[1] https://www.guttmacher.org/fact-sheet/induced-abortion-worldwide
[2] https://www.statista.com/statistics/831331/south-korea-abortion-rate/
[3] Special tabulations of updated data from Sedgh G et al., Abortion incidence between 1990 and 2014: global, regional, and sub regional levels and trends, Lancet, 2016, 388(10041):258–267. 
[4] Ganatra B et al., Global, regional, and sub regional classification of abortions by safety, 2010–14: estimates from a Bayesian hierarchical model, Lancet, 2017, 390(10110):2372–2381
[5] Bearak J et al., Global, regional, and subregional trends in unintended pregnancy and its outcomes from 1990 to 2014: estimates from a Bayesian hierarchical model, Lancet Global Health, 2018, 6(4):e380–e389.
[6] http://www.who.int/medicines/publications/essentialmedicines/en/
[7] WHO, Safe abortion: technical and policy guidance for health systems , 2 ND 
Ed., 2012. Available in: 
http://apps.who.int/iris/bitstream/10665/70914/1/9789241548434_eng.pdf . Last access on 9/14/2017.
[8] https://www.nap.edu/read/24950/chapter/4#69, Page 69
[9] https://www.nap.edu/read/24950/chapter/1
[10]Experiences of women living in Hungary seeking a medical abortion online, Les K, Gomperts R, Gemzell-Danielsson K., Eur J Contracept Reprod Health Care. 2017 Oct;22(5):360-362. doi: 10.1080/13625187.2017.1397112. Epub 2017 Nov 22.
[11]Self reported outcomes and adverse events after medical abortion through online telemedicine: population based study in the Republic of Ireland and Northern Ireland., Aiken ARA, Digol I, Trussell J, Gomperts R., BMJ. 2017 May 16;357:j2011. doi: 10.1136/bmj.j2011.
[12]Regional differences in surgical intervention following medical termination of pregnancy provided by telemedicine., Gomperts R, Petow SA, Jelinska K, Steen L, Gemzell-Danielsson K, Kleiverda G, Acta Obstet Gynecol Scand. 2012 Feb;91(2):226-31. doi: 10.1111/j.1600-0412.2011.01285.x. Epub 2011 Oct 17.
[13]Experiences and characteristics of women seeking and completing at-home medical termination of pregnancy through online telemedicine in Ireland and Northern Ireland: a population-based analysis, Aiken A, Gomperts R, Trussell J.BJOG. 2017 Jul;124(8):1208-1215. doi: 10.1111/1471-0528.14401. Epub 2016 Oct 17.
[14]Using telemedicine for termination of pregnancy with mifepristone and misoprostol in settings where there is no access to safe services, Gomperts RJ, Jelinska K, Davies S, Gemzell-Danielsson K, Kleiverda G., BJOG. 2008 Aug;115(9):1171-5; discussion 1175-8. doi: 10.1111/j.1471-0528.2008.01787.x. Epub 2008 Jul 10.
[15]https://www.theguardian.com/world/2017/sep/27/almost-half-of-all-abortions-performed-worldwide-are-unsafe-reveals-who