Donate via PayPal
Women on Web and the services we provide are only possible through generous donations.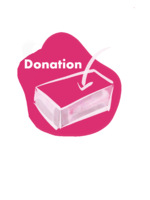 Your donation ensures that our helpdesk can continue answering questions from pregnant people around the world and support access to safe medical abortion services. A donation of 90 euros provides a free safe medical abortion to someone who may be unable to afford it on their own.
To make a donation with Paypal, please click here.
Every donation counts - thank you!