Why do women from the USA look for abortion pillls online?
Women on Web helped identifying women who wanted to participate in a new research by Abigail Aiken that has just been published in Perspectives on Sexual and Reproductive Health.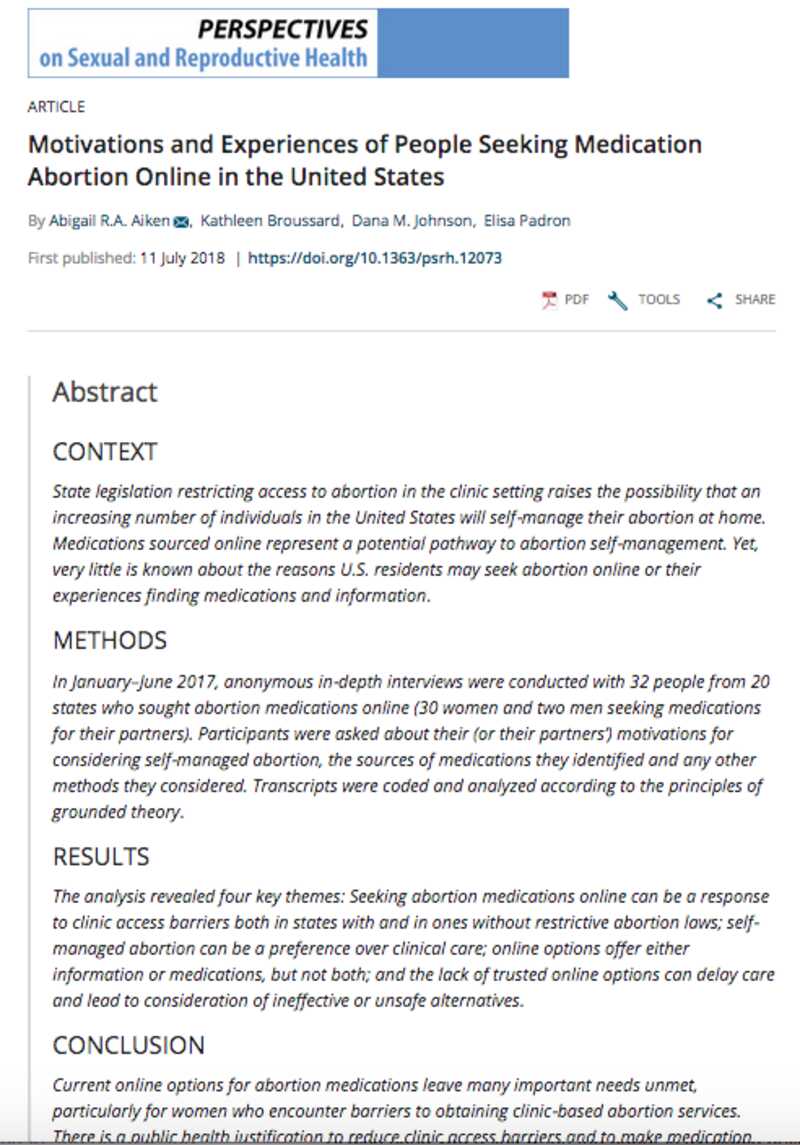 In total 32 people from 20 states who sought abortion medications online were interviewed anonymously.  A major barrier for participants living in states with restrictive laws was the high cost of clinical care. Other participants described major logistical challenges resulting from state abortion laws, such as waiting periods and ultrasound requirements.  Other access barriers were long distances to clinics, lack of transportation and difficulty finding information.
Another reason for considering ordering medications online, was that some people preferred doing their own abortions at home instead of seeking care within the formal health care setting because of convenience, privacy and the comfort and familiarity of one's own home.
"Our study shows that there is a public health justification to ensure that people who do self-manage can do so safely," Aiken said.
Women living in the USA who need an safe abortion can always contact Women on Web for further guidance.


The link to the article in Perspectives on Sexual and Reproductive Health: https://onlinelibrary.wiley.com/doi/full/10.1363/psrh.12073  
Media coverage: