Argentina plans to become the first Latin American country to legalize abortion President Alberto Fernandez says he intends to present a bill to Congress in the next 10 days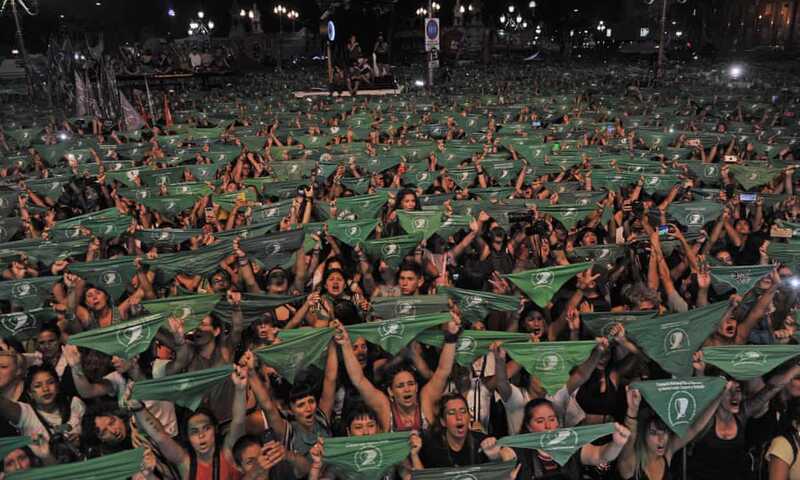 Argentina is on track to become the first Latin American country to legalize abortion.
Its president, Alberto Fernandez, said on Sunday that he plans to send a bill for legal abortion to Congress in the next 10 days.
He said in his first annual address to Congress: "The state must protect its citizens in general and women in particular." "Society in the twenty-first century needs to respect the individual choice of its members to freely decide their bodies."
Abortion is illegal in most parts of Latin America. In a predominantly Catholic region in 21 countries, this law is only legal in Cuba and Uruguay, with a population of 11.2 and 3.4 million, respectively. It is also legal in Anglican Guyana, with a population of 780,000.
If Congress approves the bill, Argentina - with a population of 45 million - will be the first major country in the region to legalize this practice.
A previous bill to legalize abortion was voided in August 2018 in the wake of what activists claim was a failure by Mauricio Macri, then the president, to cast his support behind him and strong opposition to the church. But this time, the bill is introduced by the president, and with the support of the ruling party.
Argentine women's rights activists, who have long campaigned for legal abortions, warmly welcomed the announcement by Fernandez.
"We are very happy; today is a historic day," said author and campaigner Ana Correa. "The criminalization and legalization of abortion in the end is within reach. Let's hope the conference is at the level of its role."
The right to abortion is severely restricted throughout Latin America. Termination of service is only permitted in cases of rape or if pregnancy will threaten the life of a pregnant woman, as in Argentina where this practice was otherwise banned in 1921.
The Dominican Republic, El Salvador, Haiti, Honduras and Nicaragua imposed an explicit ban without exception.
Fernandez said: "It is clear that many women do not feel constrained by the expected sanctions against abortion and are seeking them to end their pregnancy."
The criminalization of abortion "Many women, generally the poorest women, have been condemned for seeking abortion in strictly secret situations, putting their health and sometimes their lives at risk."
Mariela Belski, director of Amnesty International in Argentina, welcomed this announcement. "The president has clearly heard the demands of women, teenagers and girls, and he is convinced that Argentina is prepared for this law," she said.
Source: The Guardian