Women should be allowed to take abortion pills at home, doctors say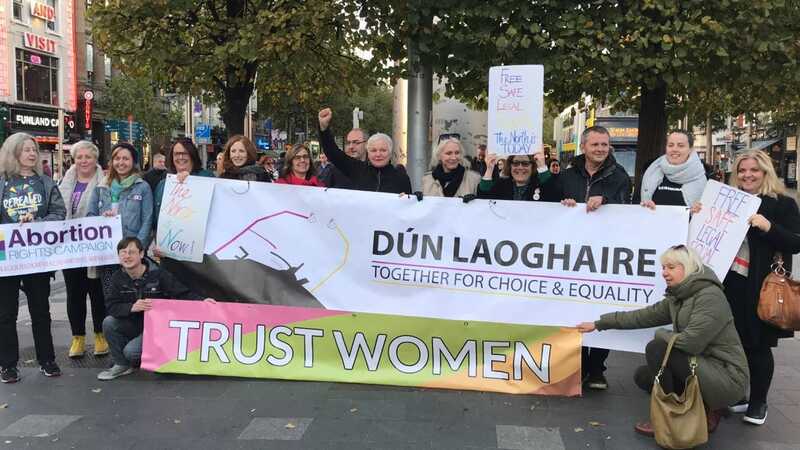 Leading doctors said that women should be allowed to take abortion pills from the comfort of their home without seeing a doctor face to face.
As part of a new report entitled "Better for Women", the Royal College of Obstetricians and Gynaecologists (RCOG) has called on the Department of Health and Social Care (DHSC) to review its guidelines for medical abortion.
In the report, which aims to remove barriers to accessing care by making more use of technology such as telemedicine, doctors suggest that women should be able to obtain abortion pills after a conversation over the Internet, such as via Skype or FaceTime.
Likewise, while women are already allowed to take the second medication for early medical abortion, misoprostol, at home, the Royal College of Obstetricians and Gynecologists calls for the same rules to be extended to include the first drug, mifepristone.
The report of the Royal College of Obstetricians and Gynecologists added that the current definition of "at home" is restricted and should be expanded, which means that women without a fixed address may not qualify for the ability to take abortion drugs outside the clinic.
The report also said that the UK and dismantled governments "have legislation to introduce access areas around abortion care providers" to prevent women from being harassed.
A regional survey conducted by more than 3,000 women to accompany the report found that many of them were struggling to access basic services on contraceptive and abortion care and menopause.
About 4 out of 10 women (37 percent) said they were unable to access contraceptive services locally, while 60 percent were unable to access unplanned pregnancy services, including abortion care, locally.
Likewise, just over a third (34 per cent) said they did not attend the last smear test, and 58 per cent felt that there were insufficient local support services for menopause.
The Regional Gynecology Office said that integrated women's health clinics should be established to provide health care needs for women in one place and at one time.
She added that these clinics should be available in the evening and on weekends to improve girls and women's access.
According to statistics from the Royal College of Obstetricians and Gynecologists, there were 200,608 miscarriages across England and Wales in 2018 - an increase of 4 percent over the previous year and the highest number recorded.
For more information and support regarding abortion, you can contact Marie Stopes via the 24-hour counseling line, which is available 365 days a year at:
England, Scotland and Wales: 0345 300 8090
Northern Ireland: 0333 234 2184
Ireland: 1 800 200 374
International: +44 (0) 1454 457 542
Alternatively, you can send an email to: services@mariestopes.org.uk.
Source: independent.co.uk