A Moroccan journalist arrested for abortion freed after a royal pardon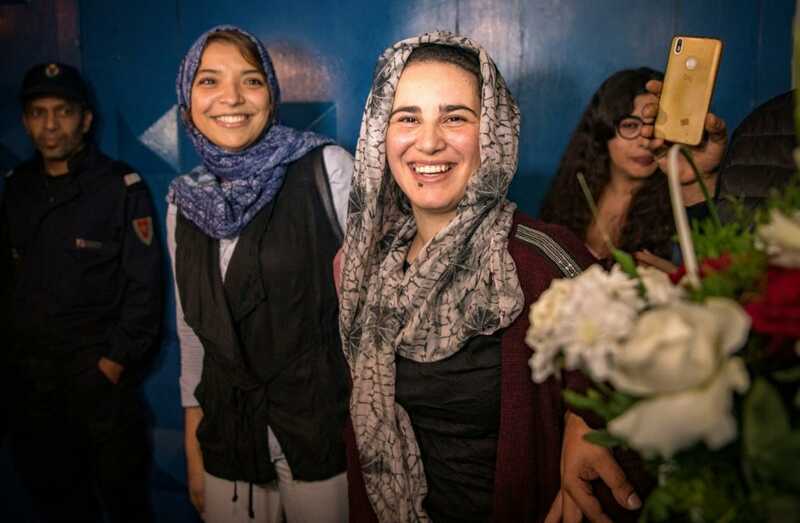 Moroccan journalist Hajar Raissouni, who was sentenced to one year in prison for "illegal abortion" and extramarital sexual relations, was released on Wednesday shortly after receiving a royal pardon.
In a case that triggered a storm of protests by human rights groups, the Justice Ministry said the 28-year-old woman had been released under an amnesty issued by King Mohammed VI.
Raissouni was sentenced on 30 September with her Sudanese fiancé, a gynecologist, an anesthetist and a medical assistant, and his convictions were overturned, an official told AFP.
The journalist marked the victory on the media expected to emerge from El-Arjat prison near Rabat, but did not make any statement before joining her family and friends.
The ministry said the king wanted to help "preserve the future of the couple, who wanted to establish a family in line with our religious and legal principles, despite the mistake they made."
The amnesty was based on "sympathy".
Between 600 and 800 abortions occur each day in Morocco, according to campaign group estimates.
In a statement published in the Moroccan media on September 23, hundreds of women declared themselves "outlaws" for allegedly violating their country's "old" laws on abortion and other social norms.
In the early 1970s, in a similar text, French women who called themselves "343 sluts" declared that they had an abortion when it was still illegal.
Last year, Morocco governed thousands of people for sex outside of marriage, 170 for being gay and 73 for terminating pregnancy.
Source: ibtimes.com