Moroccan journalist sentenced to prison for abortion and sex before marriage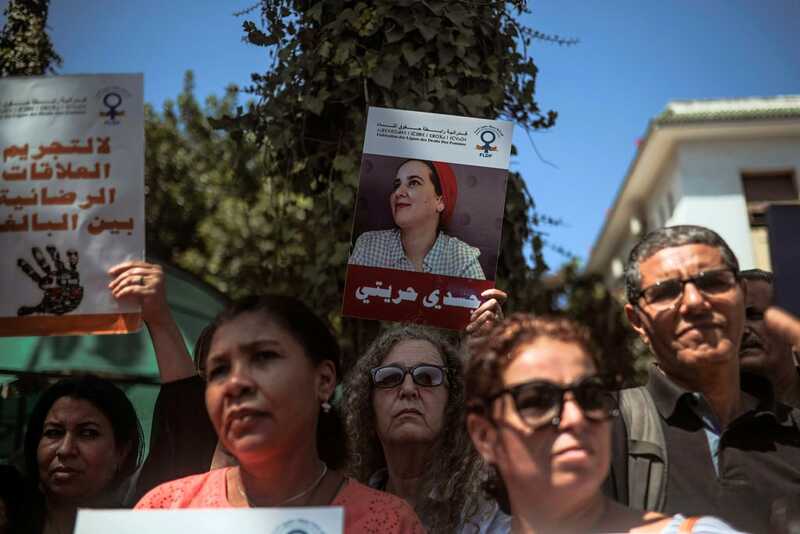 A Moroccan judge on Monday found a journalist, her fiancé and a doctor guilty of premarital sex and abortion, and sentenced them to prison.
Journalist Hajar Raissouni, 28, who works for the independent daily newspaper Akhbar Al Yaoum, and her fiancé, Rifaat al-Amin, were arrested on August 31 while leaving a gynecologist's office in Rabat, the Moroccan capital.
The defendants denied an abortion and said Ms. Raissouni had sought treatment after a blood clot.
"This judgment comes as a shock," said Cherki Lahrech, a journalist who was present. "The defense proved her innocence. I don't understand what happened. All this raises many questions."
The judge sentenced Ms. Raissouni and Mr. al-Amin to one year in prison and Dr. Jamal Belkeziz to two years. A second doctor and an office assistant were also convicted of participating in the proceedings, but the judge sentenced them to suspended sentences.
Her case sparked protests and a flood of online commentary and criticism - a rare outburst of public opposition in Morocco, an Arab kingdom on the northwest coast of Africa. Many have called for more press freedom and reform of the country's conservative penal code.
A few days ago, thousands of Moroccans signed a statement calling for legalization of abortion and sex outside of marriage, as parliament prepares to consider amendments to allow abortion in cases of rape and incest. At the moment, the procedure is legal only if a woman's life is in danger.
A change of rules governing the media in 2016 canceled prison sentences for journalists based on their work, but critics say the government has continued its campaign against independent reporting on other charges.
Anti-abortion laws are rarely enforced in Morocco. Official figures indicate that 73 people were arrested last year on charges of conducting or receiving illegal abortions.
The Clooney Foundation for Justice's TrialWatch project, which monitored the trial, noted numerous violations of Ms. Raissouni's rights, as well as evidence that she was never pregnant.
When Ms. Raissouni was arrested, Amnesty International requested her immediate release, saying the charges were "unfair," and Human Rights Watch condemned the "violation" of her private life as evidence of "the country's disrespect for individual freedoms."
Source: The New York Times