A bill was introduced to legalize abortion in the first 12 weeks of pregnancy in Mexico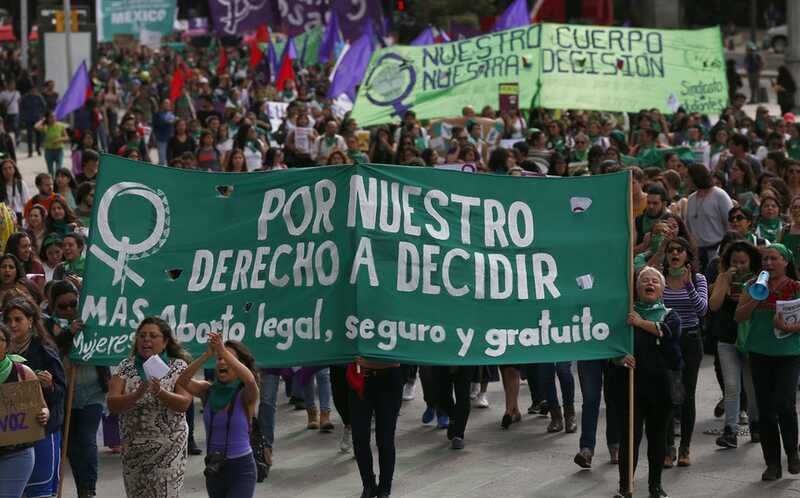 On July 30, 2019, a group of parliamentarians in the ruling Morena Party submitted a bill to reform the Criminal Code to legalize abortion in the first 12 weeks of pregnancy, so that women are not criminalized and safe abortions are guaranteed in the health service. The initiative was led by MPs Nancy Nápoles Pacheco, María de Jesús Galicia Ramos and María del Rosario Elizalde Vázquez. The bill also includes the provision of comprehensive sexual education, access to effective contraception, and prevention campaigns to disseminate information about women's right to health and health care, reproductive and sexual rights - as well as the right to privacy and decision-making.
The aim is also to establish a comprehensive counseling and support program for women, men, adolescents, girls and boys on life development, interpersonal relationships, reproduction, sexually transmitted diseases, family planning methods, post-abortion counseling, etc. Some of the results they wish to achieve through these measures are that the lives of women will be saved and that treatment for unsafe abortion complications is preventable.
Anyone who causes an abortion of a woman against her will be imprisoned for 3 to 6 years and more if violence against her is also involved. Abortion will be legal after 12 weeks due to rape, a risk to a woman's life, and congenital or genetic fetal malformations. The state health system will be required to provide legal abortion services and medical and psychological support services before and after abortion if the woman so requests.
In Mexico, unsafe abortion is the fourth highest cause of death among women. This makes it a public health issue and a lack of protection for women in vulnerable situations who have limited or no access to quality public services, both for education and health.
On August 6, 2019, it was announced that Mexico's Supreme Court of Justice ordered all public hospitals to terminate any pregnancy for rape at the request of the woman, without having to obtain permission from the public ministry. The word of the victim and a written request for abortion is enough. In the case of children under 12, the application must be submitted by a parent or guardian.
Source: www.safeabortionwomensright.org