A group of Northern Irish doctors are fighting trials for abortion pills
The pro-choice organization opposes forcing nurses and doctors to report women to the police.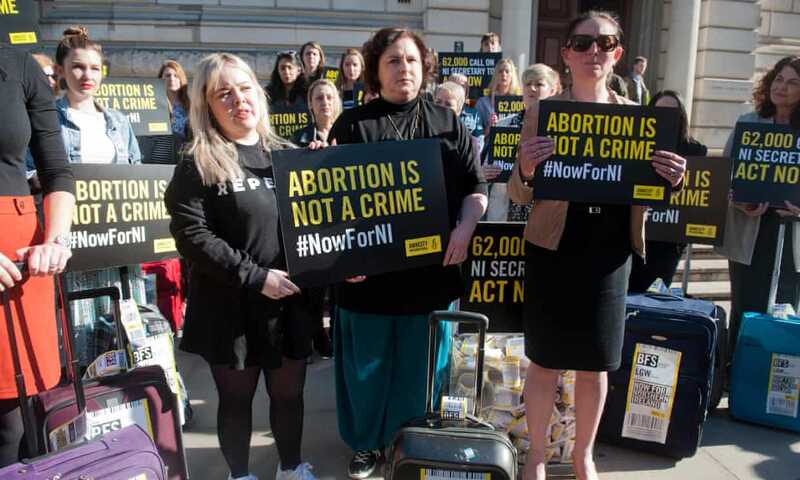 A pro-choice doctors organization was established in Northern Ireland to defend the confidentiality of doctors and patients regarding the use of banned abortion pills.
Doctors for Northern Ireland said they oppose forcing healthcare professionals in the area to report women and girls to police if they buy abortion pills.
A Northern Irish woman is facing a criminal case later this year for buying pills online for her 15-year-old daughter. The woman, who cannot be named to protect her daughter's identity, is charged with two counts of illegally buying and supplying abortion pills in 2013.
At the moment, doctors and medical professionals in Northern Ireland who have discovered their patients can be prosecuted using abortion pills if they fail to report them to the authorities. In its first-ever statement, Doctors for Choice Northern Ireland said that no one should be prosecuted for buying or using abortion pills.
"Although abortion pills are safe and widely prescribed in the same form and dose for in-hospital abortion in Northern Ireland, some people can experience complications such as severe bleeding or infection," the organization said.
"We encourage those who take abortion pills outside a hospital not to delay seeking medical assistance or treating accidents and emergencies in the event of any complications, such as severe bleeding or becoming unwell."

The group said the case endangered the bond of trust between the patient and the doctor.
"We believe that doctors have a duty of care and confidentiality for their patients and we do not believe that healthcare professionals should inform the police of patients taking the pill. Patients should be able to trust their doctor to respect their confidentiality and act in their best interest."

Prosecutors and recent referrals to the Northern Ireland Public Prosecution for women and girls who bought abortion pills could deter patients from seeking urgent emergency medical help, a spokesman for doctors for Northern Ireland said.
They said: "Under current law in Northern Ireland, we understand why some people are reluctant to disclose a health care professional if they take abortion pills... The current law is untenable because it is an obstacle to emotional care and can deter patients from going to emergency immediately."
Northern Ireland's strict anti-abortion system is set to change if there is no return to the Belfast government by October 22 this year.
Pro-choice parliamentarians, such as Stella Creasy, have argued that Northern Irish women can no longer wait until local politicians reach an agreement to revive power-sharing, and may therefore agree to reform the region's strict anti-abortion system.
It is not yet clear how the new system will work and whether general practitioners, for example, will be able to legally prescribe abortion pills after the enactment of the new legislation.
Source: The Guardian