Turkey has been criticized after terrorist investigations of abortions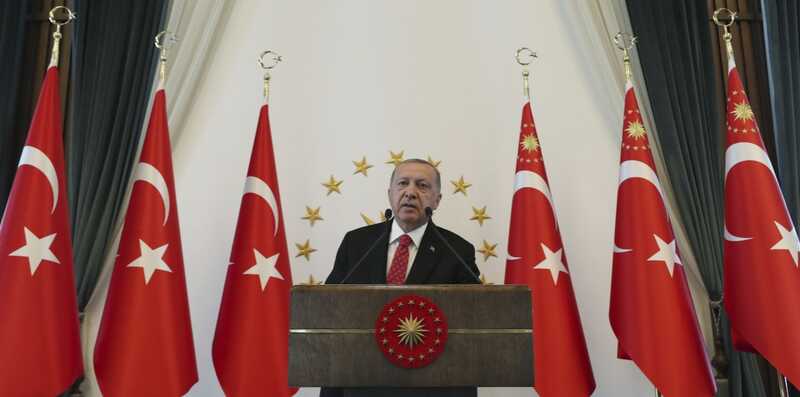 Health professionals in Turkey hit out after security services demanded lists of all women who had abortions in Istanbul between January 2017 and May 2019 as part of a "terrorist investigation."
Istanbul Security Directorate demanded confidential information by September 13 in a letter sent to every public and private hospital throughout the city.
The letter pressured health professionals to hand over the names of women between the ages of 30 and 40 with poly-cystic ovary syndrome, as well as those who were terminated.
The Turkish police claimed that the information was necessary as part of ongoing investigations into the membership of armed terrorist organizations, bribery and "insulting the president and state sheikhs".
People's Democratic Party (HDP) MP for Ankara Star Filiz Kerestecioglu said the move was an attempt to blacklist women.
"What does this have to do with terrorism? How will PCOS or abortion be linked to insulting a president or membership of a Feto, the organisation of exiled cleric Fethullah Gulen?" she asked.
Under Turkish law, information relating to health and sexuality falls within the scope of "personal quality data".
This information is confidential and can only be provided under certain circumstances.
Personal data relate to political, philosophical, religious or ethnic views.
Illegal recording of this information can result in imprisonment or one to three years.
However, if the punishment is linked to illegal moral tendencies, sexuality, health conditions or trade union ties, the penalty provided for in the first paragraph should be increased by half.
While abortion is legal in Turkey until the first 10 weeks of pregnancy, women face difficulties due in part to the country's strict moral and religious laws.
In 2012, thousands of women took to the streets to protest then-Prime Minister Recep Tayyip Erdogan's plans to introduce a restrictive law against abortion.
They chanted slogans, including "My Body, My Choice" after two silly speeches that abortion claimed to hinder Turkey's economic growth and described the measure as "murder."
Mr Erdogan insists that women should only exist in the domestic sphere, devoted to traditional roles such as cooking and other household chores.
The religious and social conservative believes that women with no children are failures and that families should have at least five children.
While abortion laws remain in force, if a woman is married, she must terminate the pregnancy.
Istanbul Medical Chamber has warned that the move would harm the relationship between patients and doctors.
Source: morningstaronline.co.uk