Find Your Abortion Project: People worldwide team up to collect practical abortion access information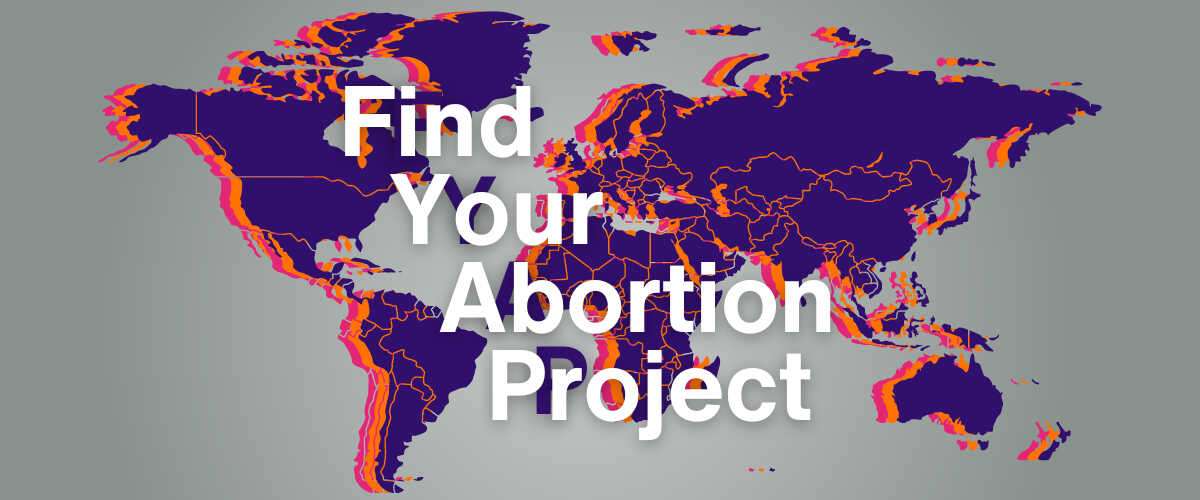 Women on Web and Women on Waves, with the support of people worldwide, are launching "Find Your Abortion Project" (FYAP). 
 
FYAP is an online tool designed to help women and pregnant people seeking abortion find the support and access they need in their country. It is a uniquely collaborative project based on an open-source model of people sharing their experiences and tips on accessing abortion care in their country, despite local regulations and obstacles. 
The project takes a feminist and pragmatic stance to support people worldwide in accessing their fundamental right to healthcare with easy-to-find and easy-to-read information. To make this a valuable tool, we've mapped out laws and policies, regulations, and availability of the abortion pills Mifepristone and Misoprostol as well as helpful local organizations and resources for each country.  
Check out "Find Your Abortion Project" and learn more here. 
In 1999, Women on Waves launched one of the first online databases gathering country-by-country information on abortion pills, access, and laws. To this day, the website receives more than 2,6 Million visitors per year. For many, this database is still the first or only search result that appears when looking for abortion pills in their country.   
Several valuable online databases have come along since Women on Waves was first started 24 years ago, including "The World's Abortion Laws" by the Center for Reproductive Rights and the "Global Abortion Policies Database" by the World Health Organization. 
However, research and experience show that the legal state of abortion and abortion pills alone do not reflect the reality of abortion access. By relaunching the Women on Waves database, "Find Your Abortion Project" aims to close this information gap through a community-approach information-sharing model, resulting in a more accurate and practical picture of abortion access worldwide.    
 
"It is getting harder and harder for people to find good quality abortion information online while more and more people are searching for abortion-related answers on the Internet. Therefore, it is critical that projects like "Find Your Abortion" continue to disseminate evidence-based, country-specific and practical online abortion information for people to have access to abortion on their own terms." 
Venny Ala-Siurua, Executive Director of Women on Web 
 
FYAP is a collaborative community project made possible thanks to your ongoing support and knowledge-sharing. So, we invite contributions from anyone who can provide information on the abortion landscape of their region. This includes but is not limited to people who had an abortion, researchers, activists, doctors, midwives, and feminist and reproductive health organizations worldwide. 
 
How to contribute?  
To join the project,

please complete the questionnaire by clicking this

link

.

 



Your valuable knowledge and experience will help people from all around the world to find abortion access and resources in their country.  

 

Share FYAP

and this questionnaire with your contacts and network all over the world, especially in countries where abortion information is difficult to find and currently underrepresented. 

 

For any inquiries on the "Find Your Abortion Project," please contact us at

community@womenonweb.org

.

 
 
We want to thank the Economic and Social Research Council (UK) New Investigator Grant, in collaboration with the Department of Geography at the University of Exeter, UK, for their generous support and funding of this research project. 
 
We are happy to be fighting for safe abortion by your side! 
 
In solidarity,  
The Women on Web and Women on Waves Teams