Abortion Book Club: 5 Books to Read on Abortion
Here are Women on Web's literary picks for you to check out during the pandemic!
Women on Web's mobile team hasn't stopped working during the pandemic. Actually, it got very intense, as we juggled how to get women and pregnant people the service they need and is rightfully theirs amidst ever-changing lockdown scenarios. Still, we did it all from our socially distanced homes.  At our homes, we have also been exploring new skills & snacks to see this quarantine through.We decided to share some of our literary tips to inspire, enrage and enact change during these difficult times.
As such, we decided to launch The Abortion Book Club, where our team will share their best readings on abortion from different angles and narratives.
The first set comes from one of our Latin American helpdesks. She prefers to remain unnamed, as working on abortion in Latin America can be quite tricky. Still, she loves it. She can be found behind varying screens during work time and most likely behind books during leisure time. During this quarantine, she has tried, so far: a new language, a new musical instrument, a new diet and a new remote grad course and, of course, a bunch of good books.
Here are her picks for 5 books to read on abortion during the pandemic. We hope you will enjoy it, share it and let us know if you have any other tips.
Books in English:
The Handmaid's Tale, Margaret Wood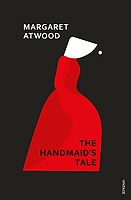 If you like fiction, you probably heard of this instant classic. Margaret Atwood seminal work, A Handmaid's Tale, leads into a dystopian society where women are confined into constructed and rigid roles. Beyond her compelling narrative, Atwood blends her dystopia with the use of modern technology, which brings the story a more eerily to life.
For whom: likes fiction, analogies and is scared about where some Western democracies, such as the US, the UK, Brazil and others are heading towards. For those who realize that alliances between moralist feminists and conservative religious forces can transform into a very regressive force.
The Turnaway Study: Ten Years, a Thousand Women, and the Consequences of Having―or Being Denied―an Abortion, Diana Greene Foster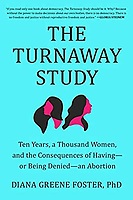 One of the biggest allies of abortion in the world is science – and facts. That is why many people denying safe abortion to women are also against evidence-based science. This comprehensive research follows women during a decade to observe the long-lasting effects of being denied their reproductive justice.
For whom: understands that abortion is about women shaping their own future, that having a child changes everything and being forced onto motherhood can be a slippery road towards inequality.
Living in the Crosshairs: The Untold Stories of Anti-Abortion Terrorism, David S. Cohen and Krysten Connon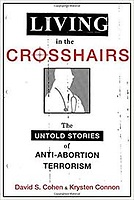 In the United States, working on abortion can be life-threatening. In this book, doctors share their frontline stories of working in a society that is heavily armed and prime to Christian religious terrorism. As such, the book explores the toll on the staff working on abortion in a country – important to highlight, where abortion has been legal since 1973.
For whom: wants to understand the multi-level impact of harassment and terrorism upon medical professionals. Wants to explore how insufficient the legalization of abortion is when the rule of law is not enough to stop Christian terrorism.
Books in French:
L'Avortement : Histoire d'un débat (Abortion: the History of a Debate), Henry Berger, Bernard Pingaud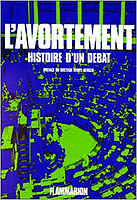 This is old but gold. Written in 1975, the book offers an insightful genealogy of abortion and allows to trace it back in Western societies to the Roman legal system. The book takes you throughout the history, towards to the discussions and rhetoric that led us to a polarized debate still today, in 2020.
For whom: wants to know more about the historical background on abortion and how public discourses are shaped by macro-interests – and reads in French!
Simone Veil: Une vie (A Life, Simone Veil), Simone Veil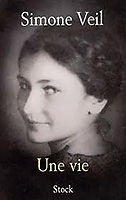 The French abortion law is known as the Veil law, and this is not gratuitous. This compact biography of a great humanist undermines how abortion is a human right beyond partisanship and the political spectrum. Veil is one of our unassuming feminist divas. She was invited to serve as the Minister of Health in France between 1974 and 1979, and making abortion accessible to women and acceptable to a still patriarchal society was her challenge. Her strategy to achieve this is a great lesson for our times of steep political polarization, her extraordinary journey is one to be known.
For whom: wants to learn more about institutional articulations and strategic negotiations between State powers. For those who want to see how the right to a safe abortion lies beyond party lines and political beliefs. It is about the core of democracy. And for those who want to be inspired by a woman who went through hell and back and brought back an unshakeable belief in human dignity.
Bonus: Here you can watch her addressing the Congress the day they ended up passing the legalization of abortion in France.
Books in Spanish:
Libertad Para Belén-Deza Soledad (Freedom to Belen)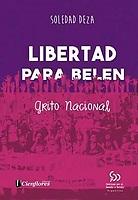 Belén, an Argentinian young woman, went to the hospital to find solace during a miscarriage. She ended up in jail. This book tells the story of a woman, an injustice and a movement to fight it back. In Latin America, where abortion is largely criminalized and poor vulnerable women bear the worst effects of this criminalization, Belen's story is unique in its outcome yet paradigmatic in its contours: the criminalization of abortion is the criminalization of poverty.
For whom: wants to learn more about the intricate dynamics between health, law and the denial of bodily autonomy to women. Wants to explore the formation of a social movement which has been growing steadfastly in Latin America.