Donate Now Help save women's lives
Thank you for your interest in fighting for women's health and the right of all women to safe abortion services.  By raising your voice and sending your donation to Women on Web, you speak out for women around the world.  This website and the service it provides is only possible through the generous donations of people who care.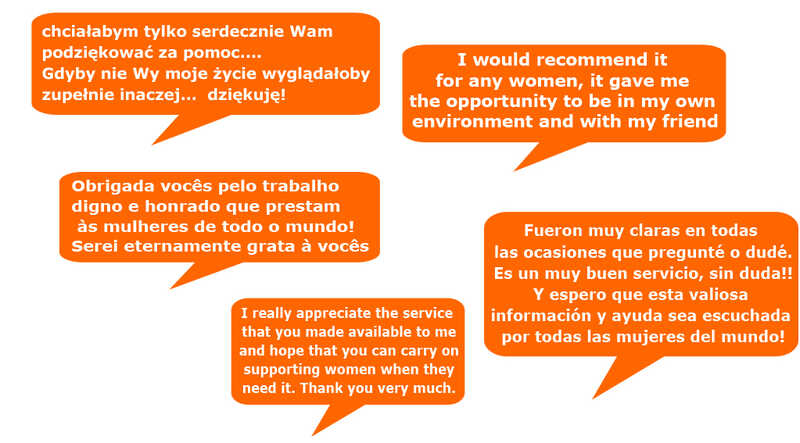 Women on Web is a community of women that seeks to ensure that all women have information about and access to safe abortion. Your donation ensures that our helpdesk can continue to answer questions to women around the world and support access to safe medical abortion services. Donations for the Women on Web project are made to Women's Wallet, a non-profit organization. The donation will be used to keep the website online and to cover the expenses of the service.
By bank transfer. Donations to Women's Wallet via bank transfer can be directed to:
Bank: ABN Amro
IBAN: NL25ABNA0606673903
SWIFT code: ABNANL2A
Bank Address:
10 Gustav Mahlerlaan
1082 PP Amsterdam
The Netherlands
Pay to the order of:
Women's Wallet
Postbus 15798
1001 NG Amsterdam
The Netherlands
You can also send a check to:

Women's Wallet
Postbus 15798
1001 NG Amsterdam
The Netherlands
Or make a donation via Western Union