The new law on sexual relations leads to demonstrations in Indonesia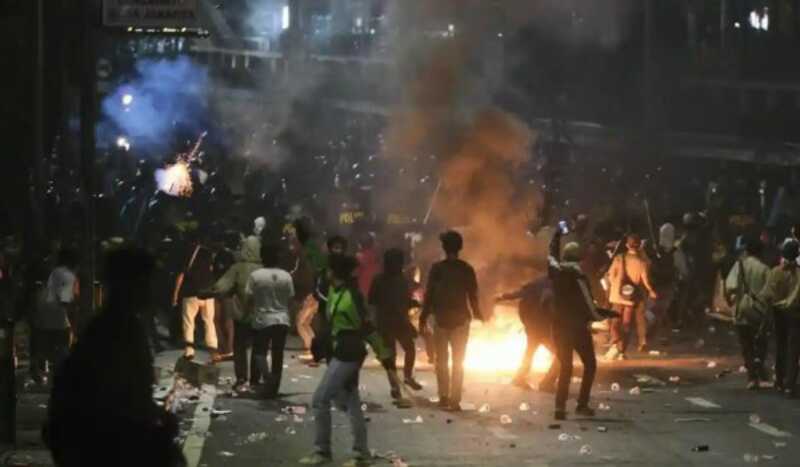 There is bad news from Indonesia. The government appears to have finalized a new criminal code. Sentences relating to sexual relations, adultery, sexual action, abortion, contraception, blasphemy, and much more are very restrictive and criminalize many new behaviors and people. Abortion will be illegal unless it is a medical emergency or because of rape and will be sentenced to four years in prison. Premarital sex will be criminalized and may result in one year imprisonment. Living together outside marriage can result in a six-month prison sentence. Sex outside marriage is punishable by up to one year in prison. The bill also provides for new laws on discussions of sex education and contraception. Insulting the president, vice president, religion, state institutions and symbols such as the flag and the national anthem would be illegal. The definition of rowing is also changed. The bill recognizes any "living law", potentially involving hundreds of sharia or local customary laws that discriminate against women, homosexuals, and religious minorities. Much like concerns about press freedom, serious problems in West Papua, and the environment.
A coalition of Indonesian human rights groups argue that the new law violates the rights of women, religious minorities, lesbian, gay, bisexual and transgender people, as well as freedom of expression and association. Activists called on the president to postpone the revision bill.
According to the ABC News Australia report on September 25, an anti-corruption law was passed the previous week, leading to street demonstrations in Jakarta, which then continued in response to the draft penal code that was introduced.
An article published on September 26 again reported large demonstrations against all these proposed changes, especially the involvement of students. President Joko Widodo seems ready to fully enforce the penal code, but in light of the protests, he postponed it and said it needed to be reviewed. The Indonesian security minister urged students to end their demonstrations, saying the bill had been postponed. In the past three to three days, other articles have reported continued protests, with some 300 people injured and a student dying after being shot in the chest by police. It is clear that up to 100 members of parliament who were former activists have failed to speak out against the proposed reforms.
Source: safeabortionwomensright.org