Calls are increasing to make abortion pills legal
There is growing concern about the increasing illicit sale of "abortion drugs", whose effect has not been proven.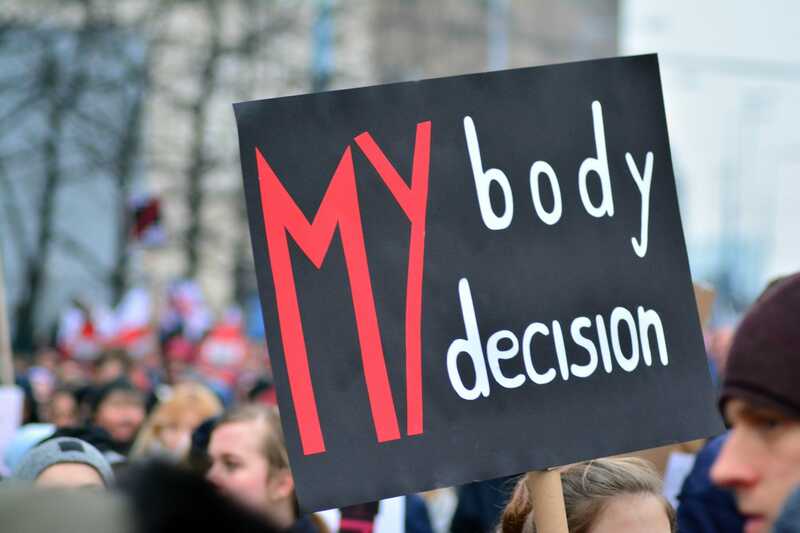 With a law banning unconstitutional abortion earlier this year, women's rights groups say the nation urgently needs to legalize prescriptions for the sale of abortion drugs so that women can use the safe and permissible drug.
In April, the Constitutional Court overturned the 66-year-old ban on abortion in Korea and ordered the National Assembly to review relevant laws by the end of 2020 to allow abortion in early pregnancy.
But without reviewing the rules yet, the sale and purchase of abortion drugs such as Mifegyne, available in 69 countries, is still illegal here.
But abortion pill ads can be easily found in a few clicks through online search, using keywords such as "abortion pills" or "Mifegyne".
Many sellers say they bring abortion drugs from abroad and that their products are approved by the U.S. Food and Drug Administration (FDA) or other health institutes, but buyers have no way to confirm that the drugs are real.
Last week, the Seoul Northern District Court sentenced a 34-year-old Chinese man to 10 months in prison, suspended for two years, for selling Chinese birth control pills by disguising them as Mifegne and other materials made in the United States.
The man brought more than 1,000 Chinese tablets of two kinds to Korea in March, and repackaged and sold them to 12 people.
This illegal distribution of online abortion pills is growing.
According to data provided to Rep. Kim Kwang-soo of the Party for Democracy and Peace by the Ministry of Food and Drug Safety, 193 cases of illegal abortion drugs were found in 2016. The figure jumped to 1,444 in 2017 and 2,197 in 2018 and 1245 already until the end of May this year.
Women's rights groups are urging the government to act quickly to ensure the safety of women in need of abortion drugs.
"The approval of abortion drugs is necessary to widen the choice of women and ensure the right to safe abortion, because the ban on the sale of drugs makes women buy them on the black market without proper direction and guarantee," said activist Na Yong.
The Pharmacists' Association also claimed that medicines must be rationed so that the government could control their safe purchase.
"The use of online abortion drugs, whether fake or not, can cause serious health effects, including severe vaginal bleeding, bacterial infection or birth defects if the pregnancy does not end," the Association of Pharmacists for Healthy Society said in a statement.
Source: Korea Times