European doctor defies FDA orders to stop sending US women abortion pills by mail
(CNN) A European doctor who provides abortion pills by mail to the United States is defying an order from the US Food and Drug Administration to stop.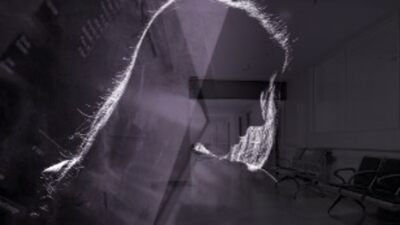 "It is very important to continue ... because it is the only safe abortion alternative for some of the most vulnerable people," Dr. Rebecca Gomperts said in an emailed statement. "As a physician, I have the obligation to provide medical care to people in need."
A letter drawn up by Gomperts' attorney was sent to the FDA late last week, offering a formal response to the federal agency, which had asked the doctor in March to "immediately cease causing the introduction of these violative drugs into U.S. Commerce."
The FDA said in 
its warning letter
, "the sale of misbranded and unapproved new drugs poses an inherent risk to consumers who purchase those products." But Gomperts called concerns about the medications she prescribes "totally unfounded" and said the FDA's restrictive handling of abortion medication is "based on politics, not science."
Dr. Richard Hearn, a longtime physician-turned-attorney in Pocatello, Idaho, is representing Gomperts. He argued in 
his letter to the FDA
 that the agency is overstepping its role in going after a doctor, targeting the distribution of this medication while ignoring other drugs purchased online, including Viagra, and disregarding the proven safety of this early-stage abortion method.
"The effect, if not the purpose," of the warning and restrictions is to "place a substantial burden in the path of U.S. women" who've "been forced to attempt to exercise their right to a medical abortion by way of the internet," he wrote.
Included with Hearn's letter was a 12-page list of 145 notes sent to Gomperts.
"It was assault, I'm homeless and trying to get off the street," one woman wrote. "I can't afford to get set back anymore. I can't do this and I don't want to. ... I want it to be over ASAP so please help me."
"The father had taken off the condom without informing me," wrote another woman, who said in her thank you note that she lives in the Bible Belt and worried that her family would shun her. "There's no way I could have gotten to the local clinic. Abortions are only available on a few days a week, and they're always at times I work. I also don't drive, so discreetly visiting the clinic wasn't an option."
"You all prepared me, answered my questions so quickly, I will always be grateful for you," a third woman said. "Between heart issues and the pregnancy hormones setting off my depression again to the point I wanted to die you guys saved my life."
How abortion pills by mail work
Gomperts' organization, 
Aid Access
, uses telemedicine, including online consultations, to offer services to healthy women who are less than nine weeks pregnant. If a woman completes the consultation and is deemed eligible for an abortion by medication, Gomperts writes a prescription for the two pills used to terminate the pregnancy. Prescriptions are sent to a pharmacy in India, which fills and mails orders to the United States.
The first drug taken in the protocol is mifepristone, which blocks progesterone, a hormone that allows the pregnancy to continue. The second drug, misoprostol, stimulates the uterus, causing it to cramp, bleed and contract -- ending the pregnancy in what is "very similar to a spontaneous miscarriage," Gomperts explained.
Obtaining the drugs in the United States, however, can be challenging. Many states have laws that require patients to first be shown ultrasounds or sit down with doctors. For women who can't get to or afford a clinic visit, medication abortion might not be an option.
Plus, the FDA has imposed restrictions, such as requiring that providers have special certification to distribute the medication and that the medication be dispensed only in health-care settings.
Rules like these are celebrated by anti-abortion groups, which expressed outrage when they first learned of Aid Access.
But clinicians and researchers often balk at these fears.