#10yearschallenge Pil Aborsi Aman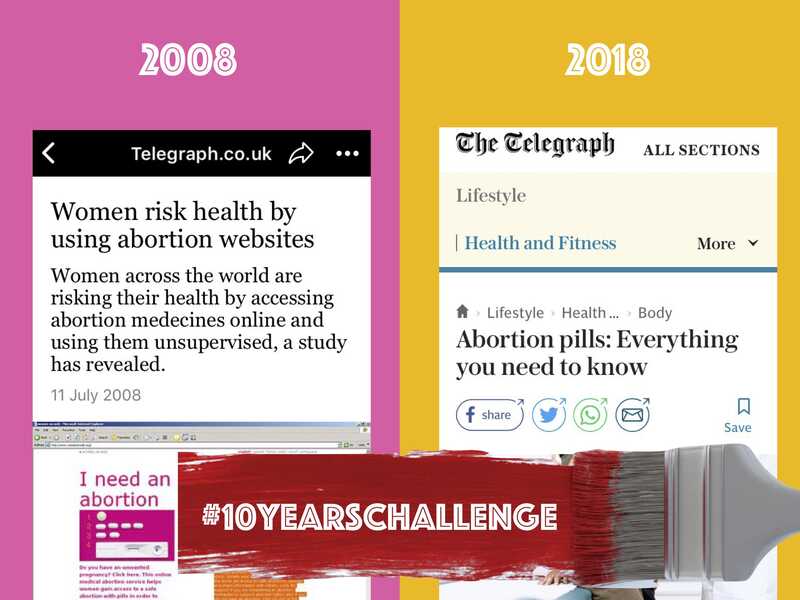 Jika pil aborsi ikut #10yearschallenge seperti yang sedang digandrungi beberapa media sosial, ia bisa jadi begitu-begitu saja. Kombinasinya sama. Bentuknya sama. Manfaatnya juga sama. Sama-sama bisa membantu perempuan mendapatkan kualitas hidup yang lebih baik. Sama-sama bisa mengakibatkan aborsi. Bahkan, buktinya semakin banyak.
Berita yang dimuat The Telegraph merupakan salah satu buktinya. Pada 2018, ada artikel yang berjudul "Abortion pills: Everything you need to know". Tulisannya dimulai dengan kombinasi pil aborsi: Mifepristone dan Misoprostol. Mifepristone digunakan untuk memblok hormone progesterone yang menghambat pertumbuhan kehamilan. Misoprostol membantu kontraksi yang membuat nyeri dan pendarahan, seperti proses keguguran spontan.
Cara penggunaan kedua obat tersebut bisa dilihat dalam womenonweb.org atau ditanya melalui info@womenonweb.org. Women on Web disebut sebagai salah satu sumber terpercaya untuk bisa mengakses aborsi medis aman. Selain itu, informasi yang biasa ditanyakan dalam proses aborsi medis juga ditampilkan dalam artikel itu.
Berbeda dengan 10 tahun sebelumnya. Persepsi memang bisa berubah—sesuai dengan pengetahuan, kebutuhan, pengalaman, dan kebijakan.
Kedua obat yang mencapai angka keberhasilan hingga 98% untuk aborsi tersebut dianggap tidak memberikan keuntungan bagi kesehatan perempuan. Ini dikutip dalam artikel yang ditulis juga oleh The Telegraph dengan judul "Women risk health by using abortion websites". Seiring berjalannya waktu selama 10 tahun, penelitian dan pengalaman banyak perempuan membuktikan hal sebaliknya.
Aborsi medis bisa menyelamatkan nyawa perempuan alih-alih mengakses aborsi tidak aman yang menggunakan benda tajam atau bahan-bahan yang bisa membahayakan tubuhnya.
Kedua artikel tersebut menunjukkan setidaknya dua perubahan. Pertama, aborsi medis bisa dilakukan hingga usia kehamilan 10 minggu, bukan 9 minggu. Pun, bisa dilakukan di atas 12 minggu, kemungkinan risiko meningkat. Kedua, Women on Web tidak lagi hanya tersedia dalam 5 bahasa, melainkan 19 bahasa.