Northern Ireland abortion: MPs pass bill demanding terminations legalised
MPs have voted in favour of legalising abortion in Northern Ireland after a number of Tory ministers broke ranks to back demands for change, creating a potential headache for Theresa May.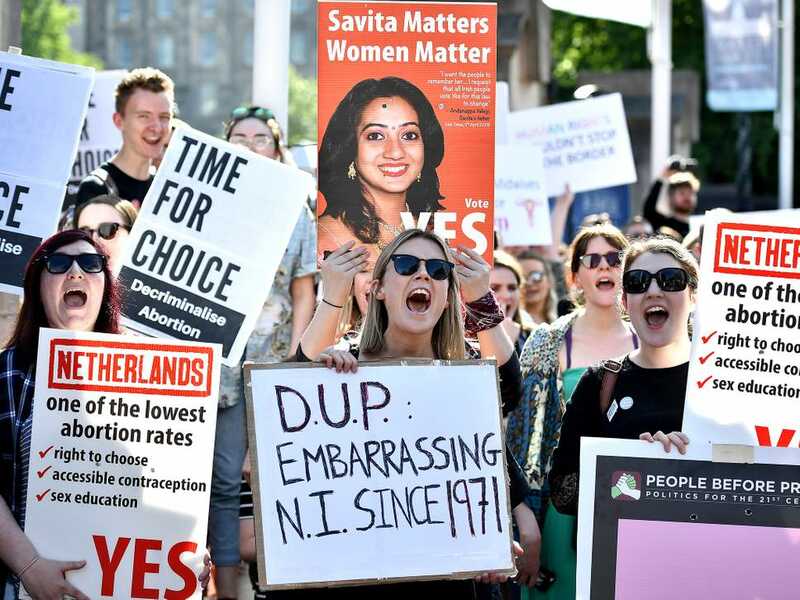 The House of Commons voted by 208 votes to 123 in favour of a bill introduced by Labour MP Diana Johnson that seeks to scrap 157-year-old laws that make the practice illegal.
The laws no longer affect women in England, Scotland and Wales because of changes that were made in 1967, but continue to apply in Northern Ireland.
While Ms Johnson's bill is unlikely to become law, the vote highlights support in the Commons for bringing the law in Northern Ireland in line with the rest of the UK.
It is also likely to cause a major headache for Ms May, who has insisted that the controversial changes are a matter for the Northern Ireland executive.
But the backing of ministers including Penny Mordaunt, the women and equalities minister, for Ms Johnson's bill reveals a split at the heart of government and will pile pressure on the prime minister to act.
Calls for changes to the law in Northern Ireland grew louder after the Republic of Ireland voted in a referendum in May to abolish its ban on the practice.
Full new:
https://www.independent.co.uk/news/uk/politics/abortion-northern-ireland-legalisation-mps-vote-bill-repeal-assembly-diana-johnson-a8597541.html