Northern Ireland women still risking arrest for illegal pills despite free abortions
Women in Northern Ireland are still using illegal abortion medication even though the procedure is freely available to them in England, a study found. Northern Ireland outlaws terminations in almost all cases. Abortion pills are illegal but can be bought over the internet.
The NHS funds the procedure in England for women travelling from Northern Ireland.
They have expressed concern about having to lie to family and take unexplained absences.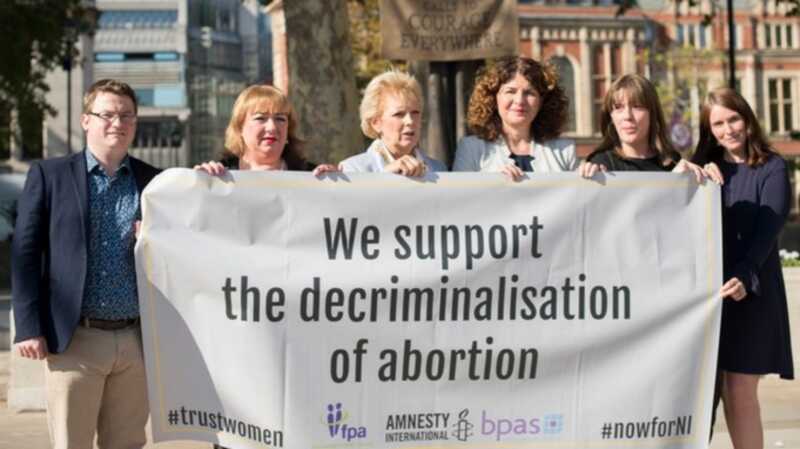 University of Texas research said fear of prosecution created significant distress for women in Northern Ireland.
Clare Murphy, director of external affairs at the abortion care provider the British Pregnancy Advisory Service (BPAS), warned: "It is absolutely appalling that this is what we force women in the UK today to endure.
"No woman should have to experience such fear and anxiety or put her own health at risk in order to make her own decision about a pregnancy.
"It is time for the women of Northern Ireland to be treated exactly as those in the rest of the UK and for all women in our country to be granted the right to make their own choices when faced with an unplanned pregnancy or a pregnancy they cannot continue.
"Abortion is a healthcare issue, not a criminal matter."
Emma Campbell, co-chair of the campaign group Alliance for Choice, said: "The women in this study recall that they are afraid of not taking abortion pills at home, but being arrested.
"Travel is an insurmountable barrier for many, as we see from the small decline in the numbers accessing these pills.
"The current situation that forces abortion seekers to travel is unsustainable and inhumane."
Belfast Telegraph