Free and Sympathetic Service: My Abortion Journey in the Netherlands
A story from Indonesian women who access safe abortion in The Hague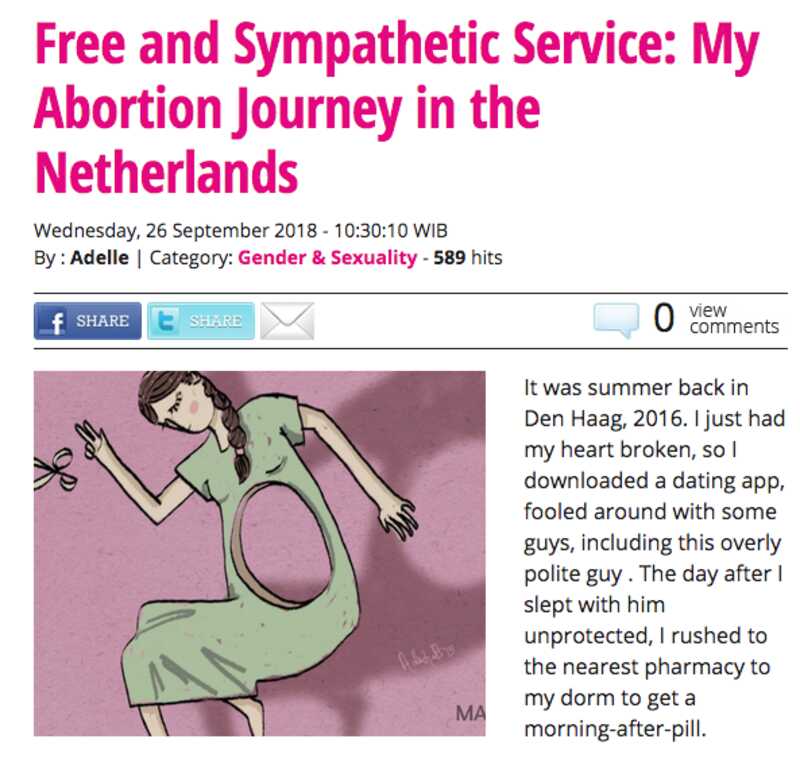 She found herself pregnant. After trying to figure out about abortion clinics in The Hague, she went to one of them. Like she siad, fortunately, she lived in a country where many women can access safe abortion service.
It was not easy for her.
She decided to have vacuum method and explained how it went.
"To this day I am still thankful I had access to such professional and sympathetic service, because for someone to undergo an abortion, it is not easy."
Read the complete story through https://magdalene.co/news-1902-free-and-sympathetic-service-my-abortion-journey-in-the-netherlands.html
Image is taken from magdalene.co as well.