Order abortion pills online
Women on Web has helped over 100,000 people order abortion pills online. The abortion pill is safe, effective, and delivered to your home by mail.
When you order your abortion pill kit online:
Get prescriptions within 24 hours
Available between 70-90 Euros
Reliable shipments with tracking numbers provided
With 24/7 support and correspondence in 16 languages
Advance provision option available
How to get abortion pills by mail:
Start an online consultation and get abortion pills delivered to your home by mail.
Step 1: Start your online consultation
Begin your request by answering some questions about your health and pregnancy to ensure you are eligible. All information you share with us is private and protected.
Step 2: Get your abortion pill order approved
Your consultation will immediately be reviewed by our medical team. Our helpdesk will email you the next steps, ask you to send a donation of 90 Euros or less, and then approve your abortion pill order within 24 hours.
Step 3: Wait for your abortion pills to arrive
Within 24 hours of your approval, the abortion pills will be shipped to your home. You will receive an email with a tracking number so you can follow your order through the mail.
If you are in a difficult financial situation, please let us know after you complete your consultation so we can assist you. Our helpdesk is available 24/7 to offer you support throughout the abortion process: info@womenonweb.org
(If you are located in the USA, you can visit Aid Access to order abortion pills online.)

Pregnancy Calculator
This tool will help you estimate how many weeks pregnant you are.
Today you are pregnant … days (… weeks and … days).
A medical abortion works best if the medicines are taken as early as possible in pregnancy. The World Health Organization suggests that individuals can self manage their medical abortions until 12 weeks of pregnancy. 
Please note that our online abortion service can assist you if you have an unwanted pregnancy, you are less than 10 weeks pregnant and struggle to access safe abortion. Please fill out our online consultation here.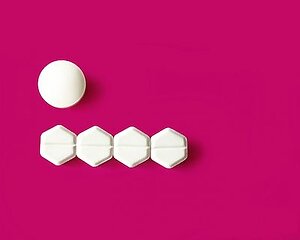 How much do abortion pills cost?
Abortion pills should not be expensive. So, Women on Web provides them for 70-90 Euros, depending on your location. We will ask you to make a donation to Women on Web to receive the pills. If you are in a difficult financial situation, please let us know and we will do our best to accommodate you.
If you want to help others who may be in a difficult financial situation, you can always donate more to cover the cost for someone else.
Which abortion pills will you receive?
The abortion pills are a combination of two medicines, mifepristone and misoprostol. First, you swallow the mifepristone which stops your pregnancy from continuing. Then 24-48 hours later, take the misoprostol pills which cause cramping and bleeding and help empty the tissue from your body. Both medicines are safer to use than common household painkillers and are featured on the List of Essential Medicines created by the World Health Organization. Your pills will be shipped by one of our partner pharmacies located closest to you and are produced by WHO-certified manufacturers.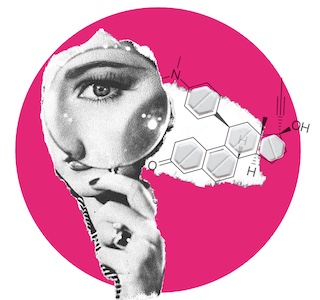 How safe is an at-home abortion?
Home abortions within the first trimester (12 weeks) are 98% effective and safer than childbirth, acetaminophen (Tylenol), or Viagra. A medical abortion carries a very low risk of complications and is perfectly fine to do at home without a doctor.
Serious complications caused by abortion pills are very rare. If you think you are experiencing complications, you can contact our help desk and medical team at info@womenonweb.org. You can also visit our FAQ pages for all general inquiries.
Testimonials
"I received the mifepristone and misoprostol pills from this website. If you are reading this and are worried about a medical abortion definitely you have NO reason to worry!"
"And so I seeked helped from WoW, and I'm glad I did. After I transferred the donation, the shipment was processed immediately."
"Also i´m very thankful for Women on Web serving women allover the world to be able to have a save abortion when needed."
Women on Web on the news
"Ania, who declined to give her surname for fear of stigma, eventually managed to terminate her pregnancy with help from Women on Web, an NGO which supports women in her situation." (Catarina Demony, Reuters)
"I'm struck, again and again, at the sheer amount of effort – logistical, legal, monetary – that Gomperts and her colleagues must put into providing abortions." (Moira Donegan, The Guardian)
"Anyone who wants to end their pregnancy privately at home just has to fill out a detailed medical history form." (Tessa Stuard, The Rolling Stone)

START YOUR ONLINE CONSULTATION